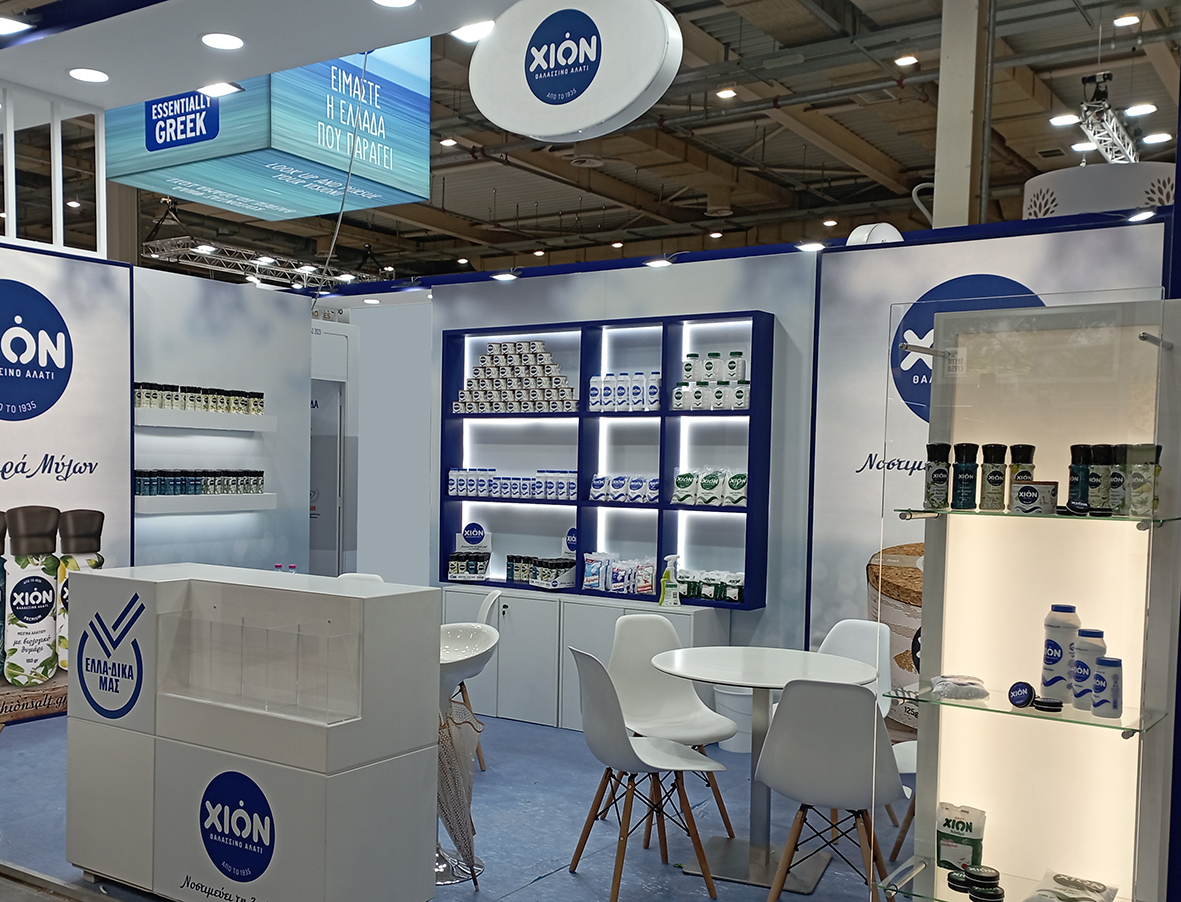 We successfully participated in this year's FOODEXPO 2023, which took place over the three-day period of March 18 to 20.
Our booth welcomed professionals from both the domestic and foreign market, as well as associates and a huge number of people, who had the opportunity of talking with the Company's Management and Executives.
We enthusiastically presented our new range of products in ceramic grinders that contain sea salt from Messolonghi with organically grown Greek thyme, lemon and organic Royal Kombu seaweed, which were very well received.
It is with this feeling of satisfaction that we are renewing our appointment for the next FOODEXPO.