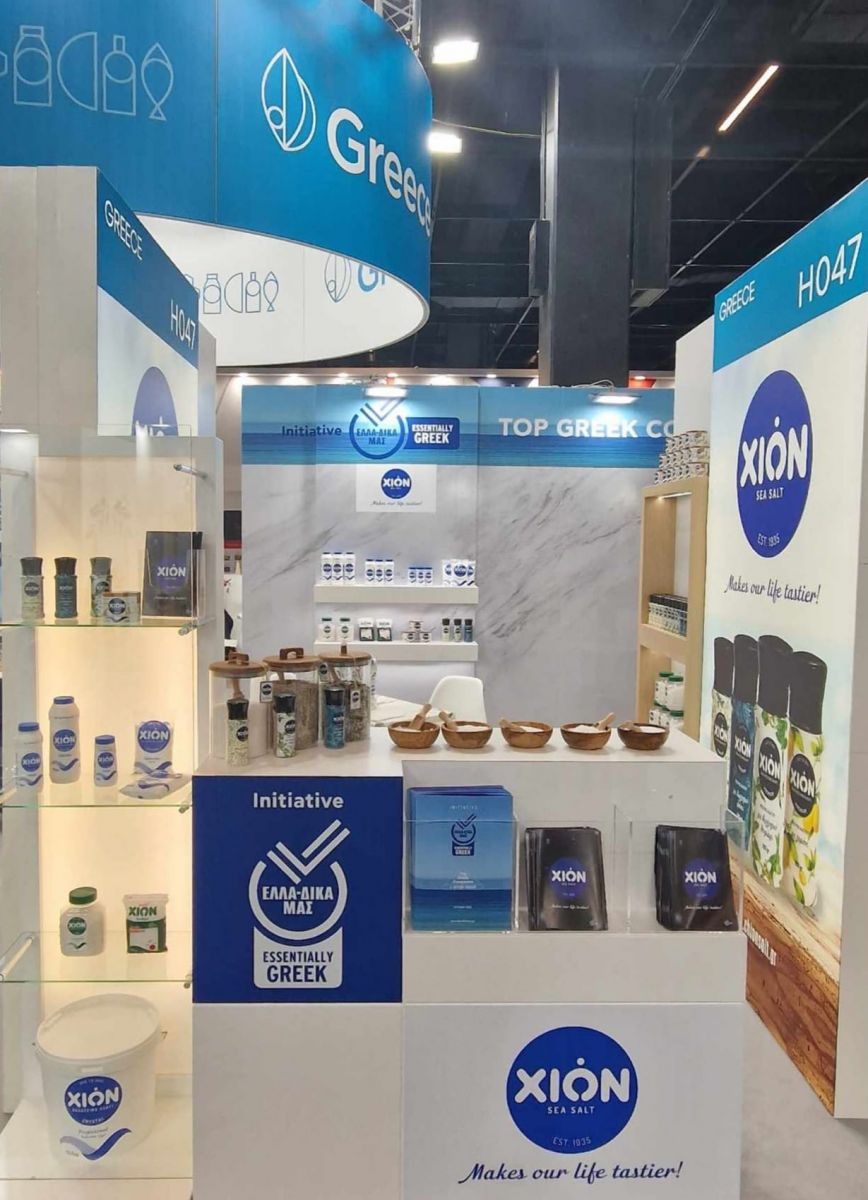 ΧΙΩΝ,the well known industry from the city of Patras, which has been processing sea salt since 1935, participated for another time at the top food and drink commercial display of Koln Germany, ANUGA.
With a clientele that covers the whole country at both retail and food industries, the company has developed its export orientation, with reliable and also long-term collaborations in 15 countries, both at the inside and outside of Europe.
It is also remarkable that this year we were besides the other members of the innovation 'ΕΛΛΑΔΙΚΑ' which consists of top Greek corporations , which are aiming on promoting the Greek entrepreneurship and production.